Seven Seas Le Carnival - 芭堤雅 - 图片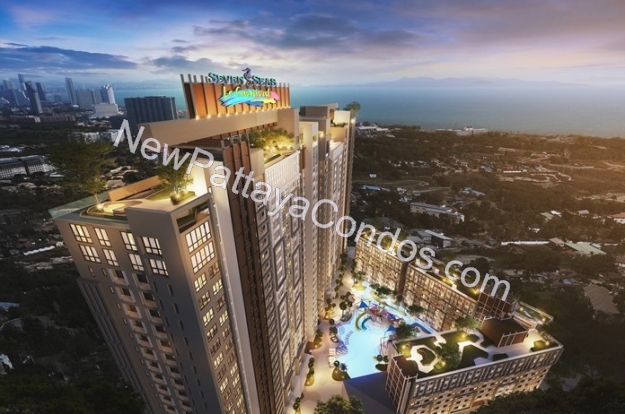 Seven Seas Le Carnival - 信息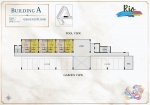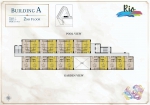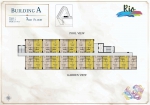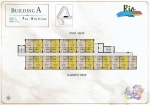 Seven Seas Le Carnival - 新聞
27 三月 2020
Universal Group Thailand claims that their newest condominium project "Seven Seas Le Carnival" fuses elegance with style, and one walk through their showroom proves that they were right!

The project features two high rise and two low rise buildings with a total of 1,500 units and a variety of room configurations including penthouses on the 26th and 27th floors, two-bedroom condos of 62 sq. meters and 56 sq. meters, one-bedroom 35-37 sq. meters and studios from 24-26 sq. meters.

Le Carnival provides its residents with iconic lifestyle offerings all year round. Imagine spending your mornings floating around in one of Le Carnival's many swimming pools. You could relax in the tranquil lagoons or drift around in the lazy river. Next up is lunch at any of the several luxury restaurants located on the property, followed by some leisure reading in the library or amusement in the games room. End your day with a ride up the private elevator straight to the Sky Club on the 28th floor and enjoy drinks with a 360-degree panoramic view of the city. These are just some of the discoveries that will capture your heart at Le Carnival – A magical place where living feels like a never-ending holiday.

Project construction is now 50 percent complete and the whole project is scheduled to be open in 2021.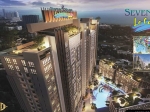 13 三月 2020 Seven Seas Le Carnival
2040000 泰銖 - 两人房间 24 平方米, 城市景, 家具充分陈设的
2210000 泰銖 - 两人房间 26 平方米, 城市景, 家具充分陈设的
2880000 泰銖 - 1 卧室 32 平方米, 家具充分陈设的
3325000 泰銖 - 1 卧室 35 平方米, 家具充分陈设的
4760000 泰銖 - 2 卧室 56 平方米, 家具充分陈设的
6060000 泰銖 - 1 卧室 50.5 平方米, 家具充分陈设的

13 三月 2019
อัพเดตล่าสุด ยอดจองถล่มถลาย อย่าช้า ถ้าไม่อยากพลาด ช่วงพลีเซล ส่วนลด ของแถม โลเกชั่นทำเลทอง วิว 360 องศา ด้านหน้าทะเล ด้านหลังภูเขา
Sevenseas le canival condo pattaya.
24 SQM. Studio 2,040,000 - 2,352,000 bath
Note: Transfer fee : Spited between 50% buyer
Maintenance fee : 50 bath/Sqm per month
Sinking fund : 600 bath/Sqm one time payment
Water/Electric Meter : Paid by Buyer 10,000-
Discount 50,000-
Sevenseas Le Canival condo Pattaya
โครงการแล้วเสร็จปลายปี 2021 ตอนนี้อยู่ในระหว่างการก่อสร้าง ตอนนี้ท่านสามารถชำระเงินจ่ายกับทางโครงการค่ะ ก่อนแล้วเสร็จ
จอง50,000- ดาวน์ 20% ผ่อนดาวน์ 30% แบ่งเป็น 20 งวด และโอน 50% วันที่โครงการเสร็จ
08 三月 2019 Seven Seas Le Carnival
2040000 泰銖 - 两人房间 24 平方米, 城市景, 家具充分陈设的
2210000 泰銖 - 两人房间 26 平方米, 城市景, 家具充分陈设的
2280000 泰銖 - 两人房间 24 平方米, 泳池景, 家具充分陈设的
2470000 泰銖 - 两人房间 26 平方米, 泳池景, 家具充分陈设的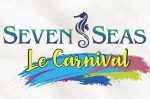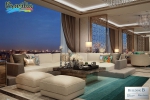 03 三月 2019 Seven Seas Le Carnival
2040000 泰銖 - 两人房间 24 平方米, 城市景, 家具充分陈设的
2210000 泰銖 - 两人房间 26 平方米, 城市景, 家具充分陈设的
2280000 泰銖 - 两人房间 24 平方米, 泳池景, 家具充分陈设的
2470000 泰銖 - 两人房间 26 平方米, 泳池景, 家具充分陈设的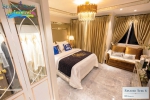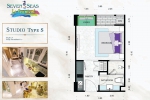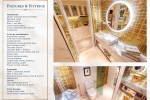 新聞 Seven Seas Le Carnival
Contact us 19@newpattayacondos.com
Pattaya Real Estate Consultations
反馈
บ้านและคอนโดเงินเหลือ
ปิดหนี้-เงินทุนหมุนเวียนธุรกิจ
อสังหาฯเพื่อการลงทุน ซื้อบ้านหรือคอนโดไม่ต้องใช้เงินสักบาท แถมมีเงินเหลือ
ติดแบลคลิส , ผ่อนชำระล่าช้า, หนี้เต็ม, หนี้เสีย ยื่นกู้ไม่ผ่าน ปรึกษาทีมงาน ทุกปัญหาเรามีทางออกสำหรับคุณ