Olympus City Garden - 芭堤雅 - 图片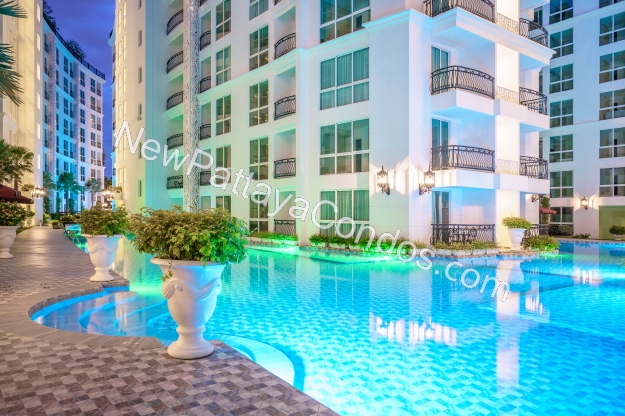 芭堤雅 - Olympus City Garden
Want to sell appartment in Olympus City Garden? Click here >>>

房地产 租赁 *** Click here >>>

South Pattaya

完成年: , construction completed

房地產開發商: Global Top Group



层 - 8
到海边的距离 - 1300 米

蓄水池 - 共用的

家具陈设 - 家具充分陈设的

互联网 - 无线通讯

商店

餐廳

酒吧

健身房

停車場

公園

遊樂場

電子訪問

視頻監控系統

昼夜保卫


奥林巴斯城市花园 Olympus City Garden 距离备受欢迎的开发商之第六个项目 城市花园大厦 City Garden Tower 仅100米,现在几乎售罄。两个开发项目均位于芭堤雅三路的南端,前往步行街只是十几分钟的路程,TukCom 数码商城和友谊超市在不超过五分钟的步行范围内。泰国公交巴士的路线经过城市花园大厦 City Garden Tower ,因此您可轻易前往芭堤雅市中心及后侧的其他地点。

奥林巴斯城市花园 Olympus City Garden 由6座大厦组成,建有1,000多套公寓,占据超过8-rai 的大型地块。首项城市花园 仅包含两个小型泳池,而奥林巴斯因占地广阔而建有五个不同的泳池,包括一个巨型320米长的泻湖池,贯穿项目的中央区域。奥林巴斯的泳池总面积超过1,000平方米,只是许多设施中的一项,可供业主和宾客享用。其他设施包括设备齐全的健身中心、按摩池、桑拿房和蒸汽室、瑜伽室、羽毛球场、儿童游乐场、缓跑径甚至一个高尔夫球练习场和蝴蝶/仙人掌花园。此外,项目还建有配套的购物商城、内设各类商店,向住户提供各种服务,例如几间餐厅和咖啡馆、迷您超市、洗衣房和发型屋。


Olympus City Garden - 新聞
17 五月 2020
ขายคอนโดหรู ในพัทยา
ทำเลดี ซอยกอไผ่
คอนโด Olympus พึ่งสร้างเสร็จ
พร้อมสระว่ายน้ำรอบโครงการ
ห้องสตูดิโอ 24 ตรม. 1.99 ล้านบาท
ห้อง 1 ห้องนอน 32 ตรม. 2.55 ล้านบาท

Convenience lifestyle and elegance.
get the special price just come to visit our Project.

Truly A New Way Of Life, With Restaurants, Cafés And Shops Conveniently Integrated Into The Development, Putting The Facilities That You Need Right At Your Doorstep.

Bring a world of style to you. prime investment location

Facilities and Amenities
- 5 Swimming Pools ( 320 Meter long)
- Jacuzzi
- Steam and sauna rooms
- Yoga room
- Sky GYM
- Jogging Track
- Children`s Playground
- Butterfly / Cactus Garden
- Over 700 Sq.M. of commercial space
- Car parking

Central Pattaya Address
- Private road to South Pattaya Road and Soi khophai
- Land size 8 Rai or 12,800 Sq.m.
- 6 Buildings, 8 Floors each
- Cafe Restaurants and Bakery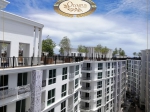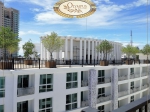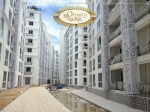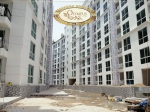 02 四月 2019
OLYMPUS CONSTRUCTION UPDATE (APRIL 2019)
The beautiful and lavish centrally located Olympus City Garden is continuing to its success of construction completion on time. We are proud to update all our avid readers of the accomplishments at Olympus for this month.
Like our design and build quality our construction department focused on attention to detail, we sustain to follow the plan- built on time finish on time.
Global Top Group building construction management team strive to stand out from the crowd by building stronger foundations and principles which are now accepted as part of our every day practice.
We intend to sustain the devotion of finishing Olympus City Garden to perfection.
Western lifestyle with high quality design, amenities right at your door step.
Cabinets, doors and shower glass fittings are in great progress.
The structure and exterior of the buildings are on point- soon to finish.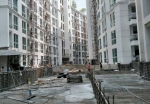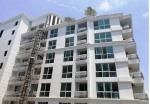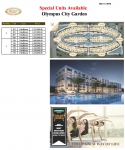 06 九月 2018
Olympus City Garden - Construction Updates (Septhember 2018)
We are now in more than the halfway point / quarter of the year 2018 and we are thrilled to announce the current updates of the building. Olympus City Garden big transformation was exceptional due to its rapid development in a span of 2 months.
We are now reach the top floors of the first 5 buildings, Not a long way to see the finishing of this amazing project
We still have few units available in this amazing project. If you're interested to own and invest in the holiday home, contact us today for the best offer.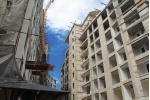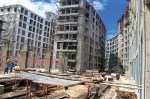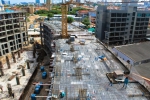 17 七月 2018
City Garden Olympus - luxury condominium located in Central Pattaya. Good return on investment with 7% rental guarantee. Best selected units and free full package of luxury furnitures. Flexible payment plans
05 六月 2018
City Garden Olympus - Low Rise amazingly and uniquely designed condominium with all the convenience of City lifestyle has to offer.
From the number 1 and most famous developer in #Pattaya.
Central Location. Special Units with 7% Rental Guarantee.
Free Luxury Furniture and Electrical Appliances Package.
Very High Return on Investment.
Only a Few Selected Units Left
新聞 Olympus City Garden
Contact us 19@newpattayacondos.com
Pattaya Real Estate Consultations
反馈
บ้านและคอนโดเงินเหลือ
ปิดหนี้-เงินทุนหมุนเวียนธุรกิจ
อสังหาฯเพื่อการลงทุน ซื้อบ้านหรือคอนโดไม่ต้องใช้เงินสักบาท แถมมีเงินเหลือ
ติดแบลคลิส , ผ่อนชำระล่าช้า, หนี้เต็ม, หนี้เสีย ยื่นกู้ไม่ผ่าน ปรึกษาทีมงาน ทุกปัญหาเรามีทางออกสำหรับคุณ